About Us
STELLAR - Gold . EAR PIERCING
We provide the most comprehensive ear-piercing service in Singapore that reinforces your confidence and elegance with a new sparkling jewellery.

Widely known as the No.1 Ear Piercing in Singapore, specialising in ear piercing for all ages especially kids as young as 2 months old.

Pierce with Us, Pierce with Confidence.
Meet our technicians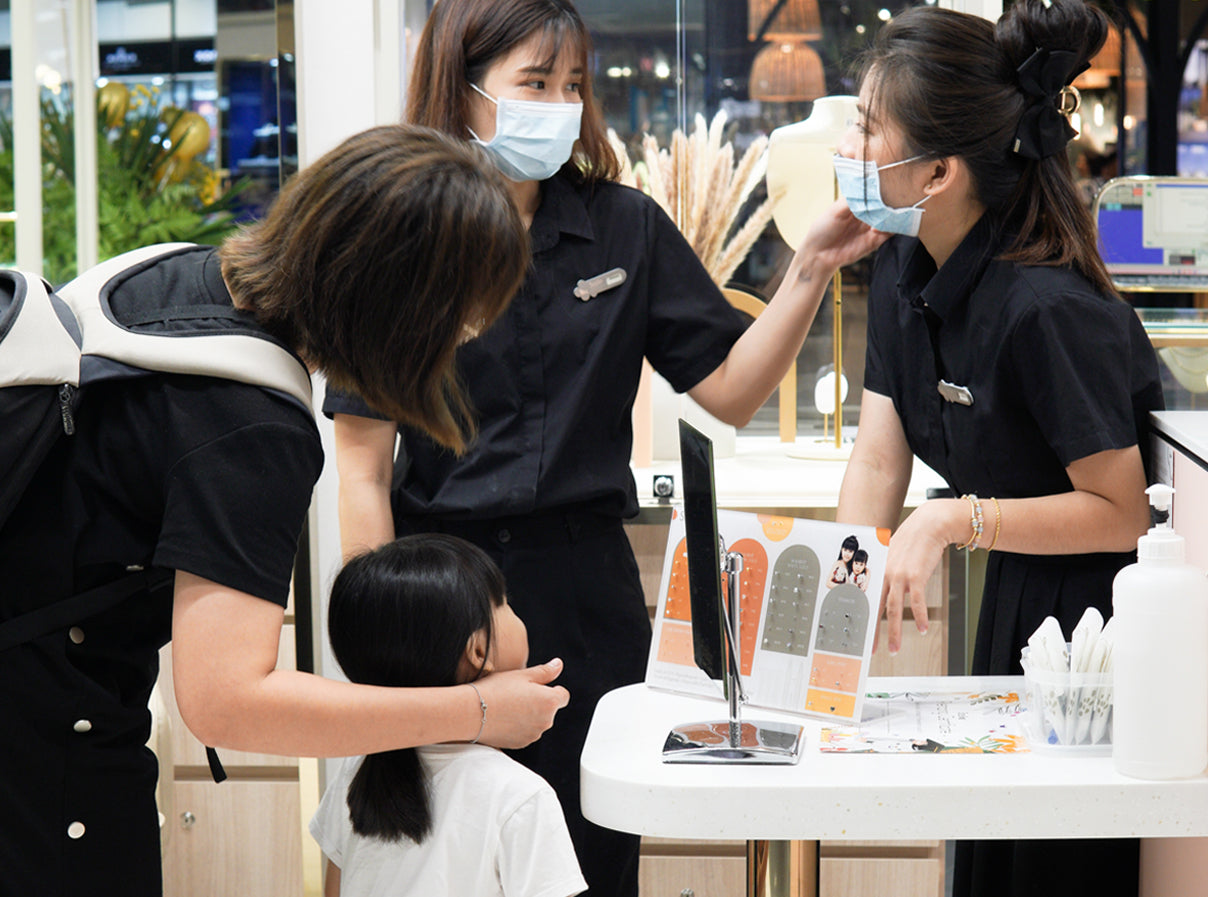 Our Story
Stellar specialises in silver jewellery and ear piercing services that caters to diverse skin types and age groups. To date, we have customised ear piercing services for more than 10,000 children and adults, making us one of the leading brands that is trusted for our quality service. There are 7 Stellar outlets islandwide, proudly run by a dynamic team who appreciates the vibrancy of a retail landscape.

Through our vast retail experience in Jewellery industry, we identified the importance of providing products that are safe, hypoallergenic and sterile. Using high-grade and advanced piercing technology, Stellar's Piercing Technicians are equipped with the skills and experience to ensure your piercing is a smooth and pleasant process.

We welcome customers of diverse backgrounds each day, building authentic relationships with every individual we meet. Any day at Stellar is never a dull one as we become part of many customers' first piercing experiences. We cheer and smile together with families and friends as our customers accomplished their piercing milestones.

With such service, our customers recognise us as the safest and comprehensive piercing service in Singapore. We aim to constantly improve our service and products to exceed every customer's expectations.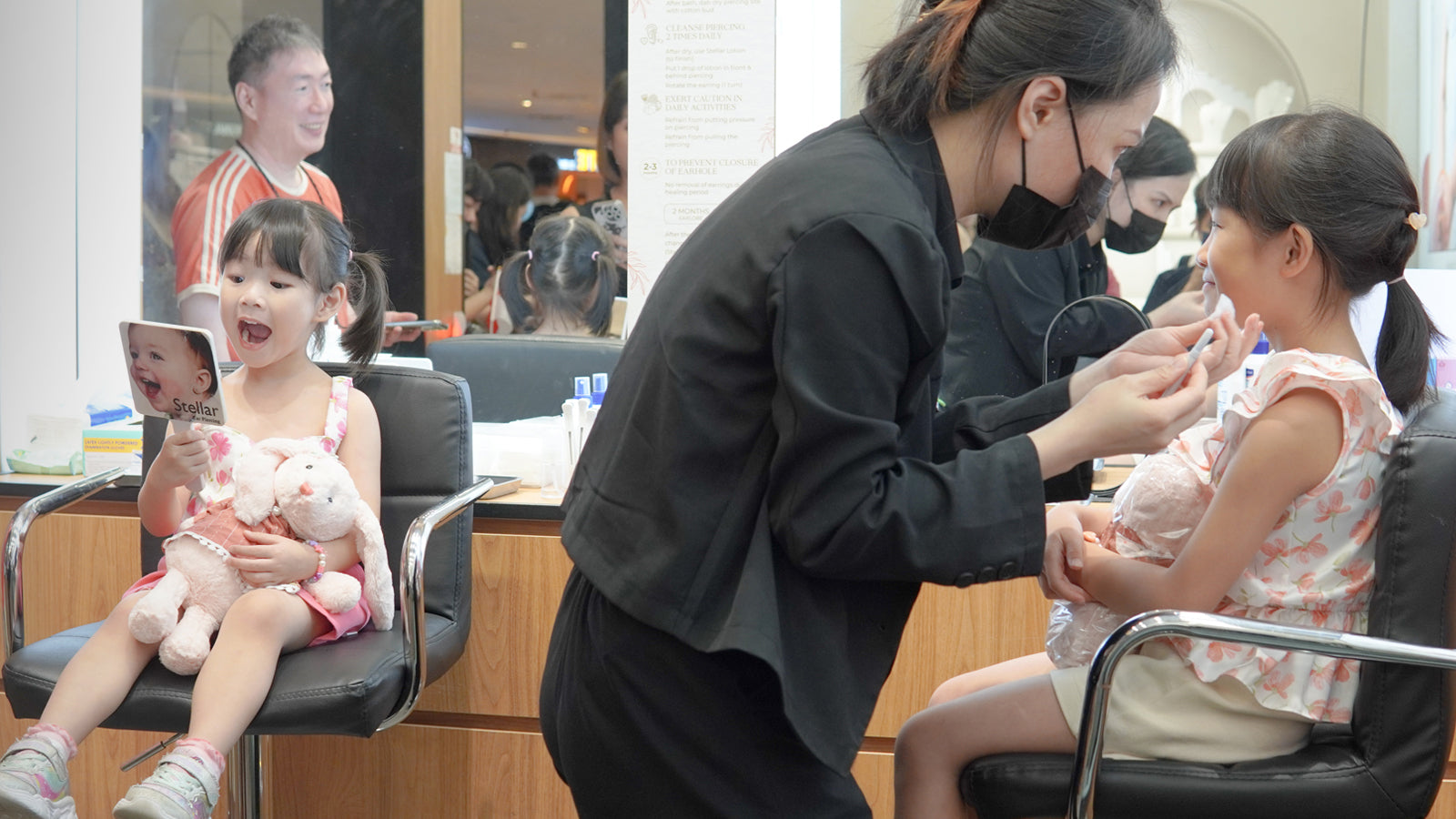 Luna Rabbit
A companion to our little ones as they embrace their first ear piercing journey. We celebrate every little milestone that the kids conquer.
*Designs are seasonal and limited edition, collect them all!


7 Stores Islandwide
Easily accessible by public transport in different parts of Singapore, from east to west we've got you covered.
Featured in blogs
Vocally recommended by popular blogs and platforms such as Shopee SG, Media One Marketing and Little Steps Asia.
No.1 Ear Piercing in SG
Parents first choice for kids' piercing with strong reputation in the industry, trusted for safe and comfortable ear piercing.